A murder mystery, a Malawian's search for a tailor and... Croatia!
Book Recommendation
I can't remember the last time I read a murder mystery before Laila Lalami's The Other Americans. But this book is about so much more than a suspicious death—it brings together stories about love, family and immigration, and I found myself immersed in the characters' interwoven lives. Lalami, who has Moroccan roots, writes poignantly about race, culture and immigration, and these issues of course shape her characters' fears, hopes and decisions. (If you are in L.A., she'll be at an event tonight as part of the L.A. Times Book Club).
---
Essays and an interview
Check out this lovely Catapult piece by Michelle Chikaonda, Tailoring My Clothes, Fitting into My Life in America, in which she shifts from her current home in Philadelphia to her home country of Malawi.
"No matter how hard I pushed back, asserting that Malawi was my home, they insisted otherwise. Perhaps, to them, this distance from Malawianness felt like an achievement I should be proud of. To me, though, their declarations left me feeling cut off, as though there was an invisible test of Malawian authenticity that I had somehow failed."
I enjoyed this CNN Philippines interview with Grace Talusan, the author of The Body Papers, which is still one of my favorite memoirs of the year. She talks about how she structured her book and how being an immigrant has shaped her writing. As a parent and someone who works in human rights, I also appreciate her point about the importance of teaching children about human rights and justice at home.
"Being an immigrant is a really special position and that experience is central to how and why I write. I am always vigilant. I am always noticing. That informs my writing very much."
Daniela Petrova, who is from Bulgaria, last month published her debut novel, Her Daughter's Mother. Read her LitHub piece, I Found My American Dream at the Public Library, about how much libraries have meant to her.
"One of the hardest aspects in the life of an immigrant is not fully belonging anywhere. One foot stays firmly rooted in your country of origin no matter how hard you plant the other one in the host country."
---
Twitter Follow Recommendation
Sara Nović is the author of the award-winning novel Girl at War, a professor, a Deaf writer (she uses capital D to indicate she identifies culturally with the Deaf community) and someone who shares my Croatian roots. On Twitter, she can be funny and unabashed and I love that she's an advocate for the Deaf community who is not afraid to criticize everyone from her employer to her government.
You can pre-order her latest book, America is Immigrants, which comes out Oct. 15. (Pre-ordering is one of the best ways to support writers—it helps create hype leading up to a book's release, can boost a book's online rankings and lead to a bigger marketing budget from the publisher.)
Speaking of Croatia… That's where I am right now, so here are a few photos of my stunning hometown of Dubrovnik.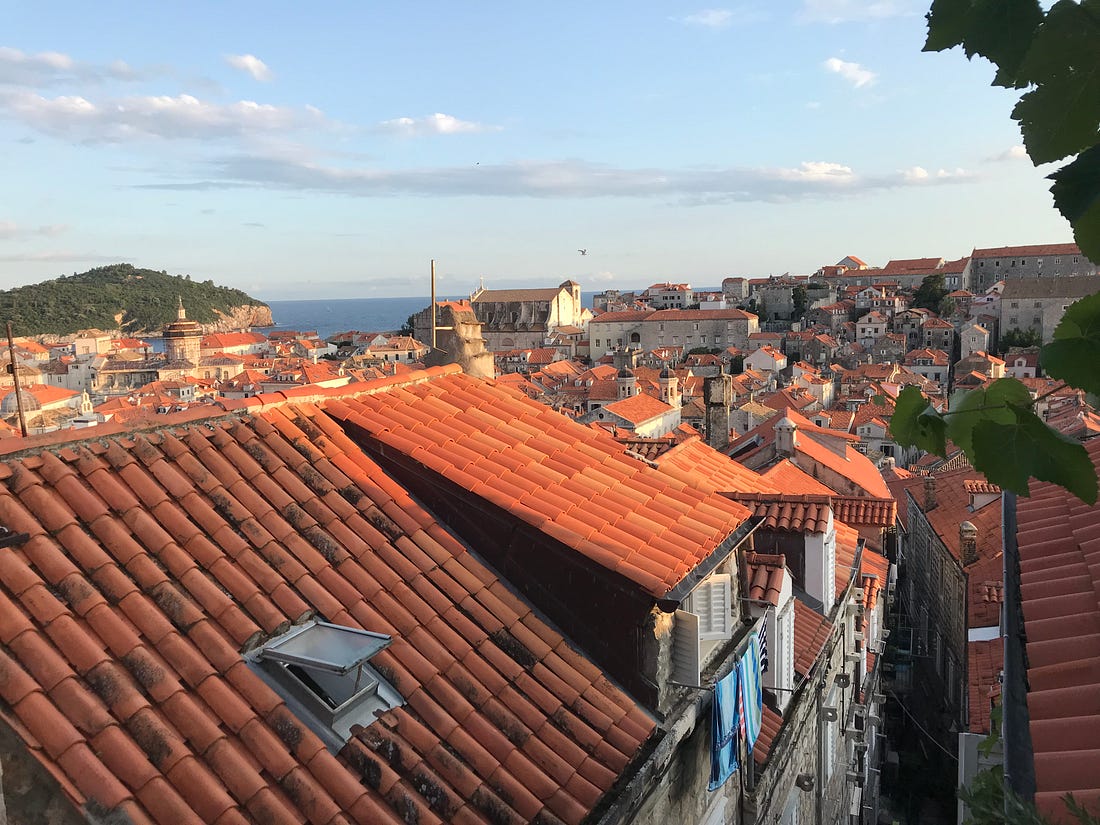 Thanks for reading,
Vesna
https://twitter.com/vesnajaksic